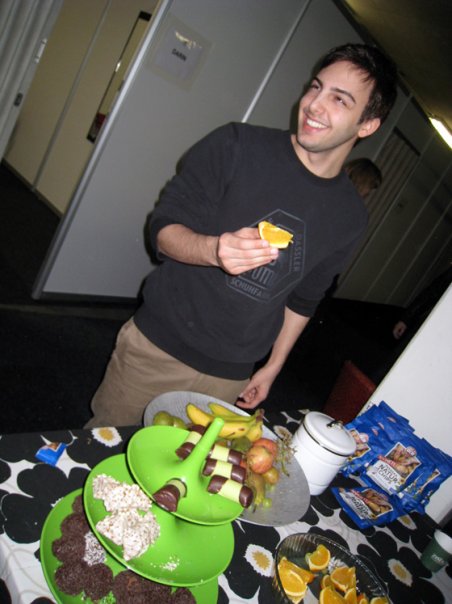 Hej! Sitter i logen i Scandinavium och har precis repat. På repet kom jag sist i röstningen. Hoppas det går bättre ikväll.
Nu har jag lite dötid, innan jag ska in i sminket. Passar på att äta lite under tiden
Hello! Sitting in the barn at and has just recovered. On the rope, I came last in the voting. Hope it goes better tonight.
Now I have a bit dötid, before I'm going into the make-up. Fits of eating little during the time
ดีจ้า!
ตอนนี้นั่งอยุ่ที่ Scandinavium เพิ่งหายป่วย ยังไงก็ตามผลโหวตของฉันมาที่โหล่เลยอ่ะ หวังว่าคืนนี้คงดีขึ้น
ตอนนี้---(? แปลไม่ออกอ่ะ) นิดหน่อย ก่อนฉันจะไปแต่งตัว (ใช้แต่งหน้ามันดูยังไงไม่รู้อ่า) กินอะไรไปด้วยแหละ